Pawn Shop Comp
A versatile and highly adjustable compressor that makes anything you run through it big, warm and beautiful.
Gritty. Punchy. Smooth. Warm. You decide.
The Pawn Shop Comp adds character and presence to anything you put through it. It sounds great the moment you strap it across a track. Use the front panel controls to easily dial in a great sound, or flip it around to the back and experience a whole new level of tweak-ability in an audio plugin.
Minimum System Requirements
Quad Core i5 Processor
4GB of RAM
Mac OS X 10.7 or Later
Windows 7 & Above
Try the DEMO
Geek Out on These Specs!

| | |
| --- | --- |
| Type: | Compressor Amplifier |
| Gain: | 56 db bridging 600 ohm line |
| Frequency Response: | ±2.4 db, 30-15,000 cycles |
| Power Output: | +24 dbm (as straight amplifier) |
| Harmonic Distortion: | At 25 db of compression: Less than 9.4%, 35-15,000 cycles; (0 db threshold setting) |
| | At 30 db of compression: Less than 6.5%, 25-10,000 cycles; |
| | (0 db threshold setting) |
| Noise Level: | 74 db below rated output (—111 dbm equivalent input noise) |
| Input Impedance: | 15,000 ohms bridging transformer |
| Source Impedance: | Any |
| Load Impedance: | 600 ohms |
| Maximum Compression: | 100 db |
| Attack Time: | Adjustable: .001 to .1 seconds |
| Release Time: | Adjustable: .01 to .3 seconds (67% recovery) |
| Threshold: | Adjustable: 0 db to -100 db |
| Compression Ratio: | Adjustable: 2:1 to 20:1, with increment of 1 |
| Power Supply: | 117 volts, 60 cycles, 20 watts |
| Tubes: | 12AX7, 6V6 |
| Dimensions: | 600px width, 400px height |
| Color: | Brown |
| Weight: | 68MB Approx. |
Download our very cool spec pdf!
The Front Side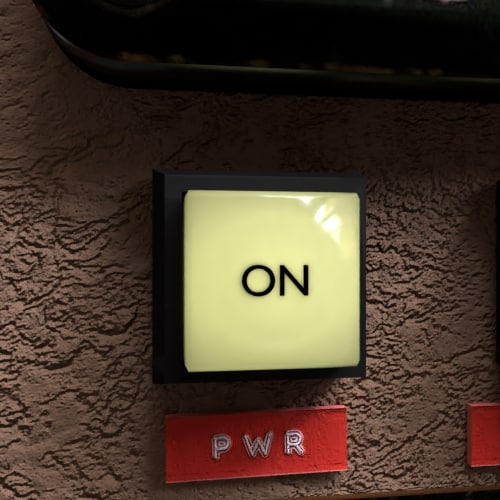 Tube Signal Path
The audio path is an emulation of a vintage tube amplifier circuit. The warm and gritty character of this box can't be denied. Turn off the limiter and use the Pawn Shop Comp to add tube goodness to your tracks.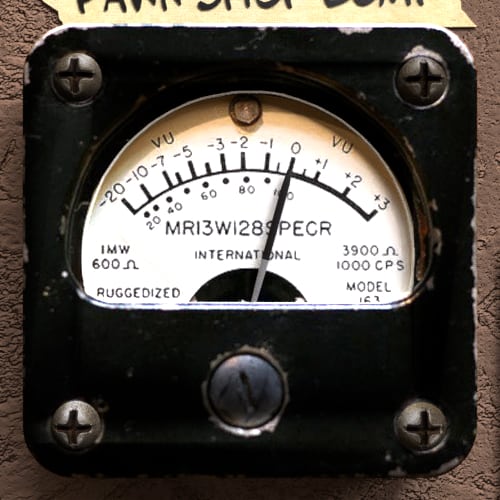 FET Limiter
The compressor circuit is designed around FET (Field Effect Transistor) curves of the classic solid state FET limiters of the 1970's. From HUGE drums to subtle vocals, the Pawn Shop Comp can get those sounds, but with the warmth of tubes!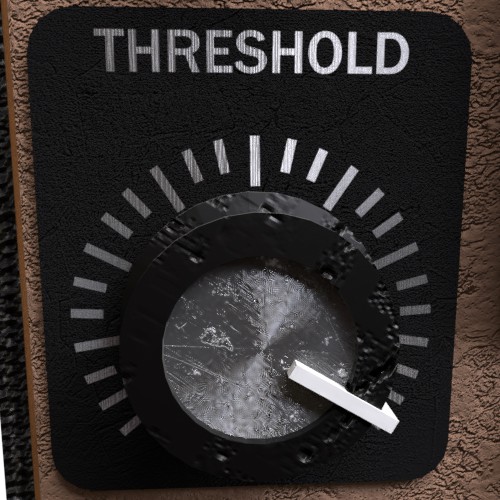 Intuitive and easy
The Threshold control is interactive with the Auto Make-up Gain function, which allows you to focus on creating music instead of tweaking levels. The Ratio has a standard range of vintage limiters, 2:1 all the way up to 20:1.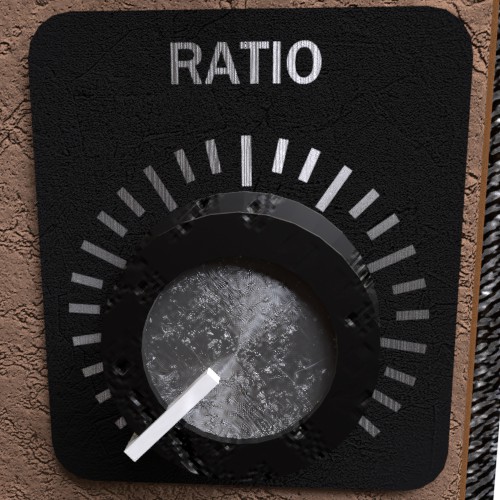 Barely there to Hell Yeah!
The Ratio is adjustable over a wide range - from just a touch to an all out beatdown. This thing sounds good even when you try to make it sound baaaad.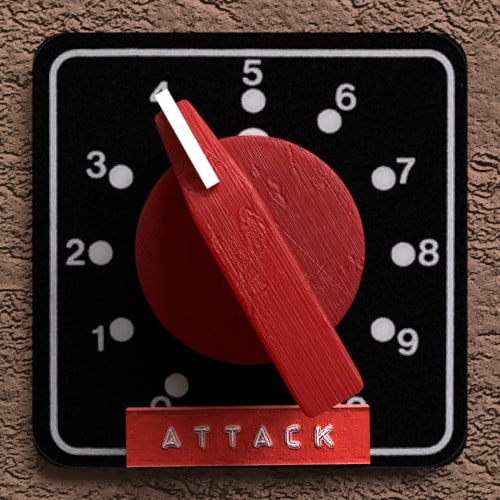 Punchy? Tame?
The Attack can be set from 1m to 100ms. Choose how much punch you want with precise control over the transients.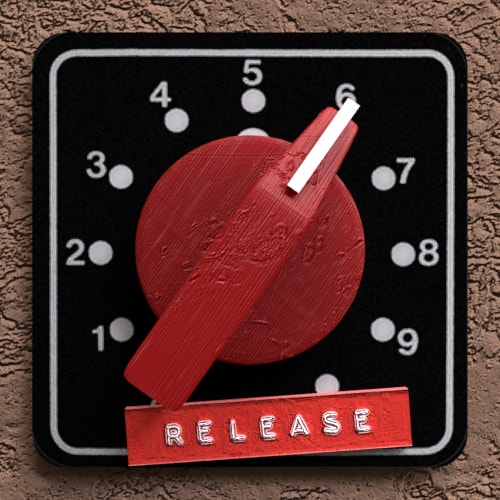 Pump it up!
Release settings from 10m to 300ms let you dial in how much sustain, how much pump... or how smooth it can be.
Convinced? All this vintage goodness at an affordable price. Press the button. You know you want to.
Gimme Gimme Gimme!
The Other Side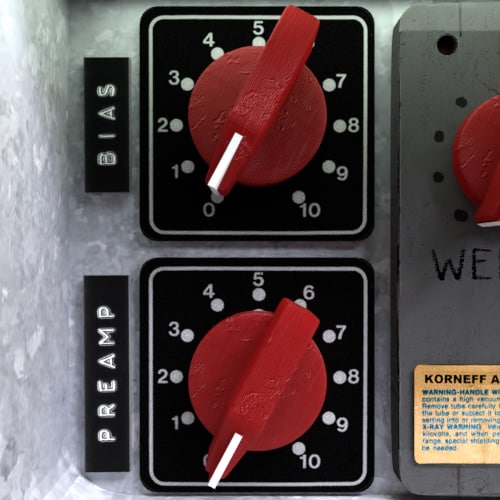 Gorgeous to Gross
Adjust the preamp Bias and Gain to emulate a range of tube circuit sounds. Bias adds grit, Preamp adds gain and saturation. The Pawn Shop Comp can do from smooth to off the hook.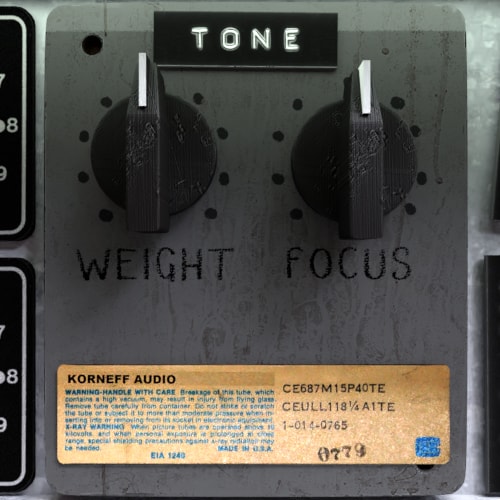 Highs and Lows
The Weight and Focus controls allow you to shape the lows and highs in a manner similar to tone controls on vintage outboard equalizers.

If you've had trouble getting huge bass sounds before, you won't anymore.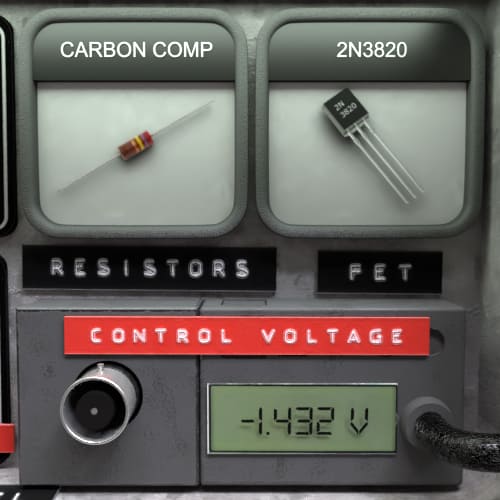 Tailor the Curves
Swap out resistors: carbon for a warmer, noisier sound, metal film for modern clean sparkle. Swap out the FET's to change the compression from round and subtle to hard and pumping. Check your adjustments with the control voltage indicator.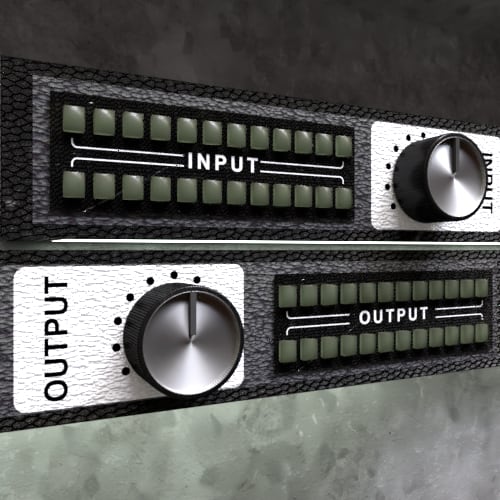 Get Levels Just Right
Input and Output levels allow you to adjust the Pawn Shop Comp for Unity Gain. This allows you to insert it into a channel and then adjust it so there is no change of level as you switch it in and out.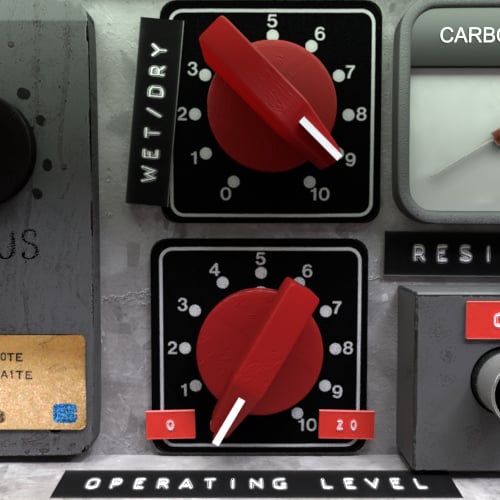 Finishing Touches
Squeeze out additional overtones by cranking up the Operating Level. And then get the right balance of effect to original track by using WetDry. The Pawn Shop Comp has built-in parallel processing.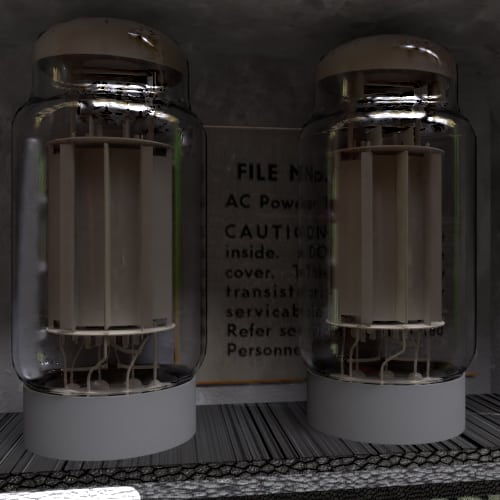 Coming Soon...
More swappable components! Change out different tubes to get classic sounds, or invent something entirely your own.
Videos and Tutorials
More of these coming soon... stay tuned!
The Pawn Shop Comp across the drum bus. This quick demo will also give you an idea of all the controls.
Dan discusses his workflow at Mix Con. Pawn Shop Comp demonstrated at 28:17 min.
A first look at the PWC, with a good explanation of its capabilities. - from Tim Talks Audio.
From PluginFox - a run through of the controls, stressing how the front panel interacts.
Another, different, but very similar PSC commercial...
Presets for the Pawn Shop Comp
There are a bunch of producers, mixers and engineers working with the PSC. And they're making us PRESETS that you'll be able to download right here for FREE... as soon as we have them... but we don't have them, yet, because we've been busy.


Coming Soon: Bass Presets

The Pawn Shop Comp is magic on the low end. We can't wait til you use it. Our beta testers report that it's "The best compressor for bass ever made." You'll see. Hear. Whatever.

Coming Soon: Mix Presets

The Pawn Shop Comp across the mix bus is Wunderbar! Try playing with the release to move the quiet stuff in the mix forwards. Then flip it around to the other side, turn the Weight knob clockwise and see what happens.

Coming Soon: Vocal Presets

Run a vox track through the Pawn Shop Comp and add flavor and character, or smooth it out like glass. The Pawn Shop Comp is good for vocals from Celine Dion to Slayer. The Pawn Shop Comp can turn Celine Dion INTO Slayer!

Coming Soon: Guitar Presets

What's better than crunchy huge guitars? Crunchy huge guitars run through a crunchy huge compressor! And then double the guitars, and put the Pawn Shop Comp across the entire mix.
Pawn Shop Comp FAQ
Is this a plugin?

Yes!

What are the system requirements?

64-bit Windows 7 or newer, 64-bit Intel-based Mac with OS-X 10.6 or higher. 64-bit host (with support for VST, AU or AAX).

What's it modeled after?

Although some compression curves from Dan's favorite FET limiters were used as inspiration, The Pawn Shop Comp is a completely new design, from the ground up.

What should I use it on?

The PSC isn't designed for one recording task. It sounds great on everything!

What should I do if I encounter a problem?

Please contact SUPPORT on this page so we can help you.

Does Dan really use this on all of his recordings?

He uses AND abuses them! Every mix.

How many times can I install this?

It's a single user license that may be installed on up to 2 computers.

What's your return policy?

Unfortunately, the Pawn Shop Comp is a non-tangible digital product, so it's not possible to "return" it. We do not offer refunds or exchange after purchase.

I get an "Unidentified developer warning" when installing on my MAC, is this safe? How do I install it?

If you purchased the software from us, we assure you it's safe. Ctrl-Click the installer. Select Open from the drop down menu.
Contact Support
Please use this secure form if you have specific issues or problems related to the Pawn Shop Comp. We're more than happy to help you figure out the problem and get back to making great sounding recordings.
We are out of webpage here. I'm glad you're into facts and data, like a True Audio Nerd... but now you must TAKE THE PLUNGE!
Buy a Pawn Shop Comp Now!