Killer plug-ins.
Killer features.
Killer tweak-ability.
The other side of sound.
About Dan, and why Korneff Audio
Dan Korneff is a producer, mixer, engineer who has an extensive discography including some of the biggest names in new rock (Pierce the Veil, Paramore, Papa Roach, Breaking Benjamin, Sleeping With Sirens, My Chemical Romance). He works out of his studio, Sonic Debris Recording, in Long Island, NY. The studio is a full service, multi-room operation featuring a Solid State Logic 8048G console and a ton of outboard gear.
A long, long time ago, audio engineers were actual electrical engineers. They built the equipment they used to make records. Dan is part of that tradition. He's modified his SSL console, and he's torn apart and rebuilt vintage compressors, equalizers, guitar amplifiers and microphones. His custom made compressors are a big deal (and a big secret) in the professional audio industry.
Our software plug-ins are based on careful modeling of physical circuits, and Dan does all of that work himself. We spend a lot of time getting things to sound right, and to function in a creative and fun manner. Even our simplest plug-in has features and tweak-ability that aren't commonly found. We want you to tinker and adjust everything, but we also want you to be able to move fast in the studio so you can get through your sessions efficiently, professionally. Most of all, we want you to make great music and great records.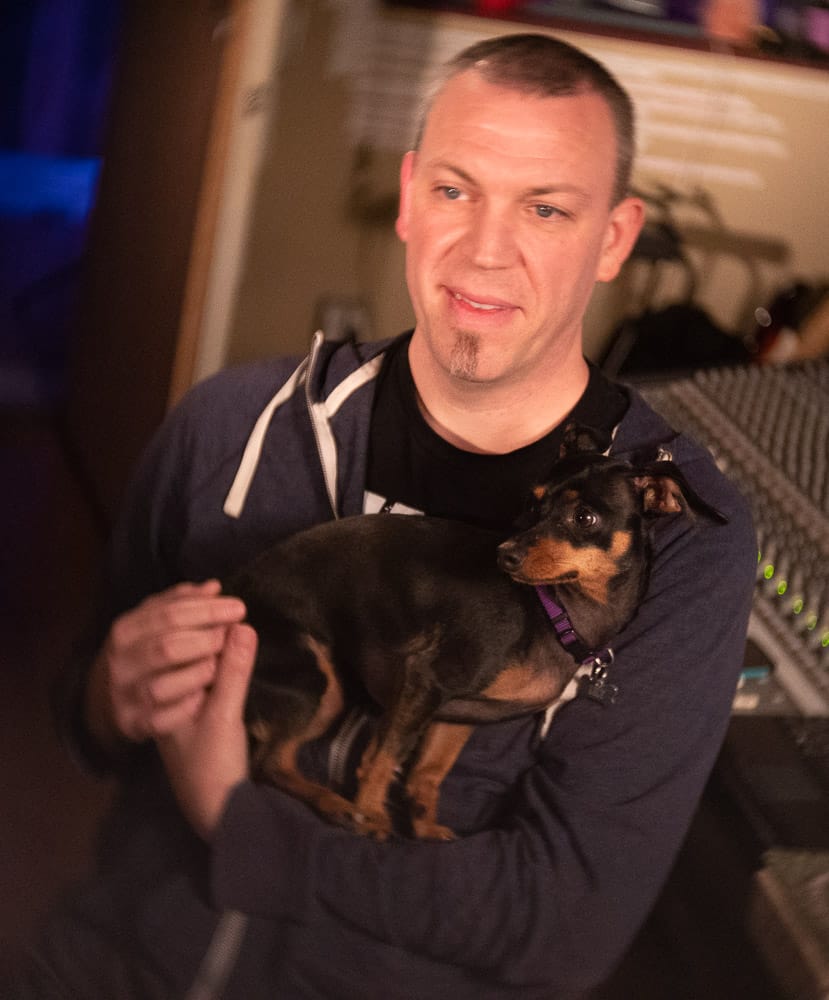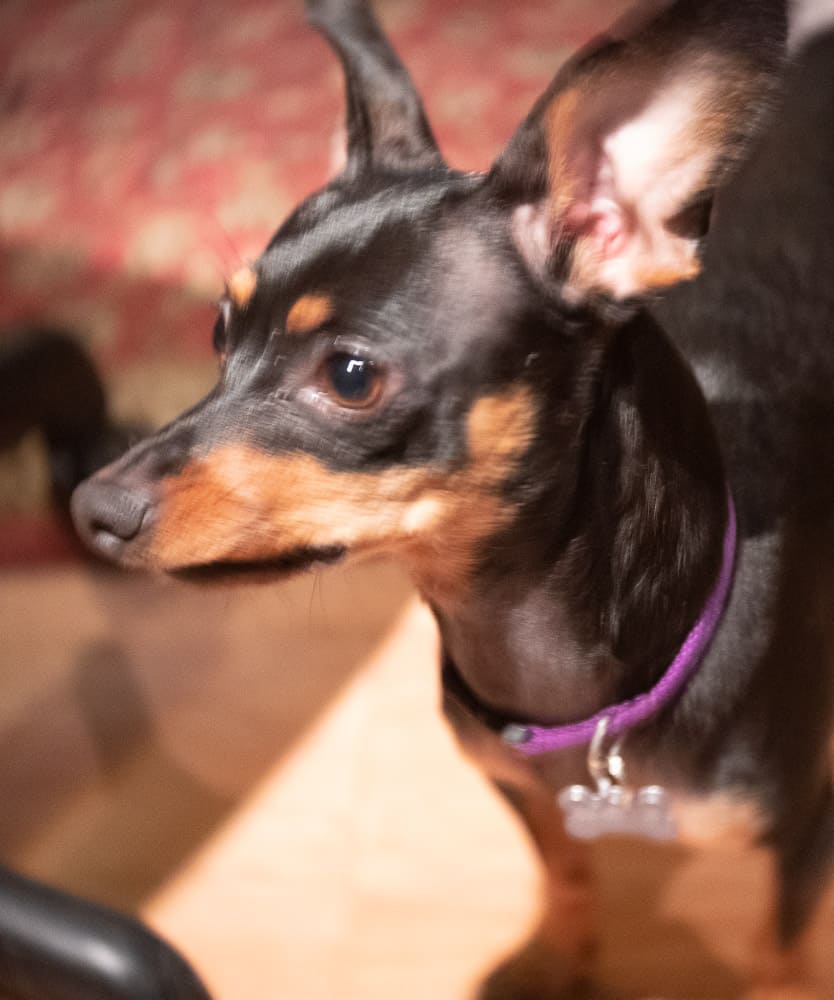 What about Lily
Another tradition in the golden days of the big commercial record studio was the studio dog. Engineers had dogs, producers had dogs. It was pretty common to walk into a facility and be greeted by a friendly pooch that probably had huge amounts of hearing loss.
Lily is a modern contribution to that venerable canine tradition. Walk into Sonic Debris and you'll be greeted by Lily... with her hypersonic bark that's the equivalent to putting your ear an inch away from a snare drum that someone is hitting with a piece rebar. Yow! Lily also loves to play. And bark. And play. And bark. And play... and then bark some more.
But at 2am, after a long day, it's awfully nice to have Lily jump up on your lap and lick the remnants of pizza off your hand, and then fall asleep.