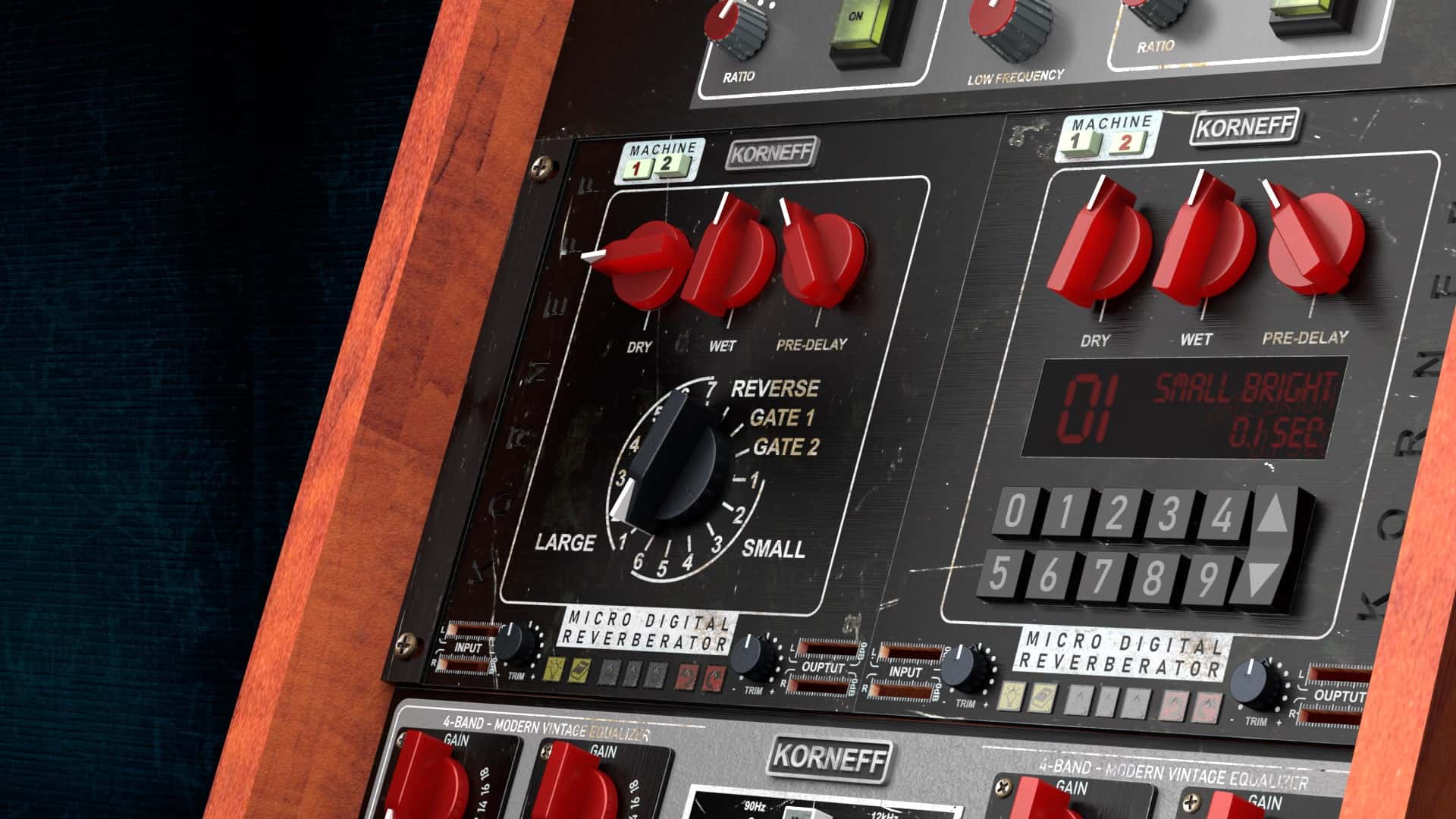 Nerdy. Easy. Super Cool.
The Micro Digital Reverberator combines killer reverb and delay effects with a super friendly user interface and controls. Pop it on an insert, pick a preset, and go. Drums? Vocals? Synths? Guitars? This little plugin has you covered.
Our MDR has the sounds of the first generations of budget reverbs that took over project studios in the late 1980s. In a few years, these units were commonplace in major recording studios and all over many of your favorite records.
Don't let the simple interface fool you: this thing sounds amazing, with tight small rooms, huge plates and halls, gates and reverse reverbs, and some effects that can only be found on the MDR.
Download Demo Installer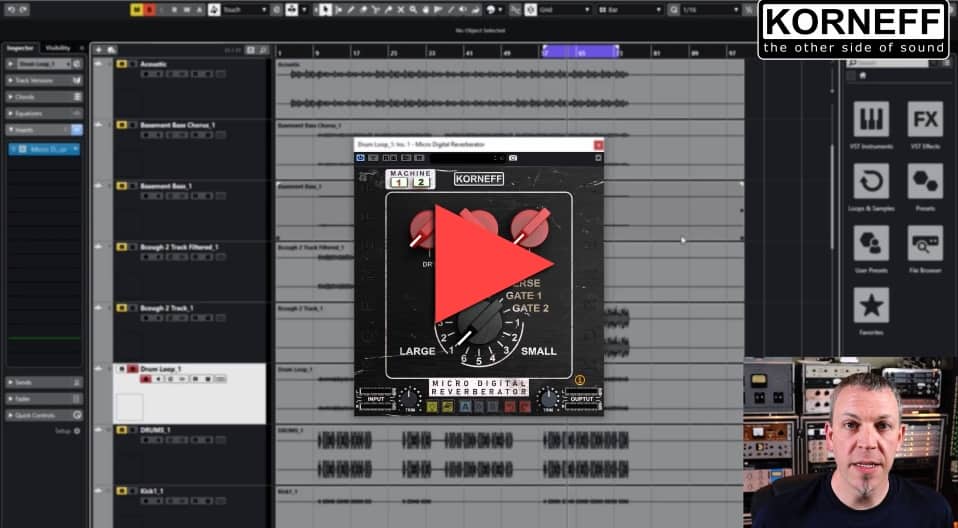 A Quick Walk Thru
In this short video, find out about the MDR's features and controls from the developer of the plug-in, producer/engineer Dan Korneff.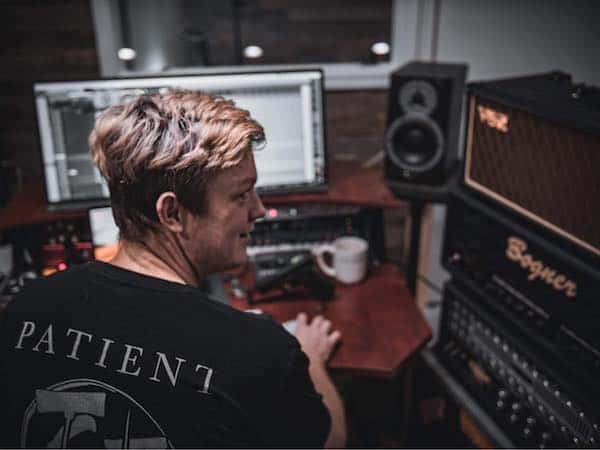 INSTANT MAINSTAY ON DRUMS. 10 years of flip flopping on other reverbs is over, thank goodness. 
The other thing this is for me is a great vocal reverb. I'm always dialing in pre-delay, and I love short, thick reverbs. Honestly, I used this on guitars the other day just to see, and I kept it. It's SO EASY to dial in, you're not wasting time searching, just turn it and burn it!
Cory Brunnemann
Darkness Divided, Upon a Burning Body, Nine Shrines, Backwordz, The Royals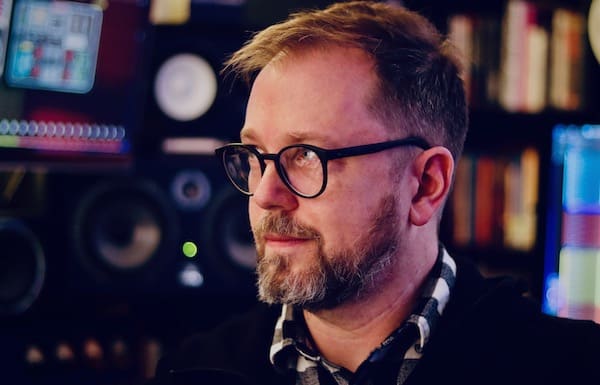 My goal for a long time now is to make a frictionless-as-possible studio…. Where someone comes up with an idea and then it's basically a lubed-up waterslide to completion. Things like this, the MDR is definitely aligned with my guiding principles. Every mix will have an instance of it somewhere.
Charles "Chicky" Reeves
Prince, UB40, Ray Charles, Tito Puente, Johnny Cash, Radiohead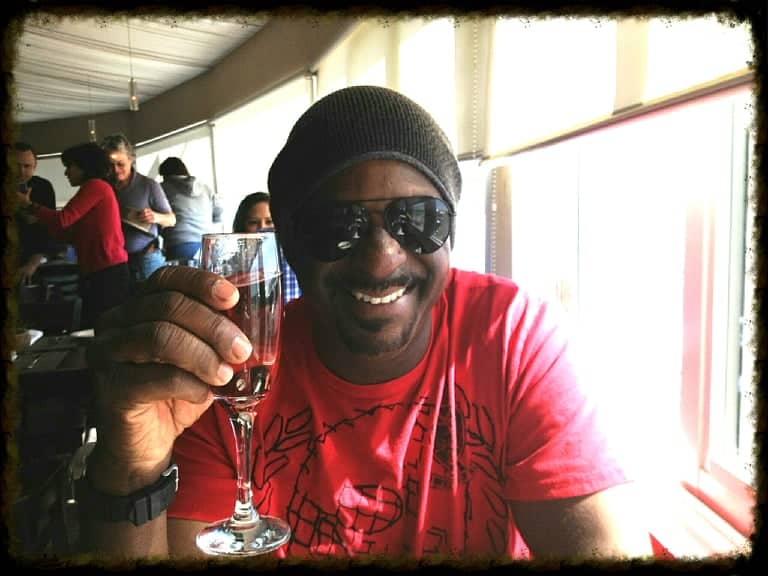 "This surprising little Microverb from Korneff is absolutely fantastic. My classic Klark-Teknik DN 780 Just Died on me but this verb is the perfect replacement for it. The Gated Verbs are a wonderful reminder of a great musical time gone by, This is a very welcome & flavorful tool to my arsenal, Thx Lads, you've done it yet again & I salute you...
Dee Bramble
David Bowie, Faith Hill, Whitney Houston, Will Smith, Elliott Yamin, American Idol
MDR Block Diagram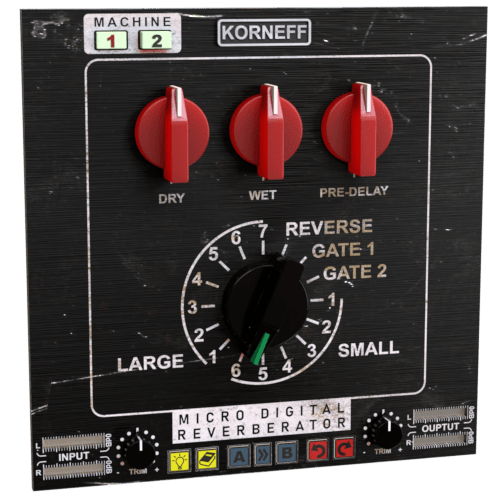 Machine 1
Machine 1 is a simulation of a very popular 16 bit, 1/3 rack size digital reverberator that was introduced in 1986. Although it has a limited amount of sounds, they are carefully designed and sound great. You still see this unit in guitar racks and studios all over the world.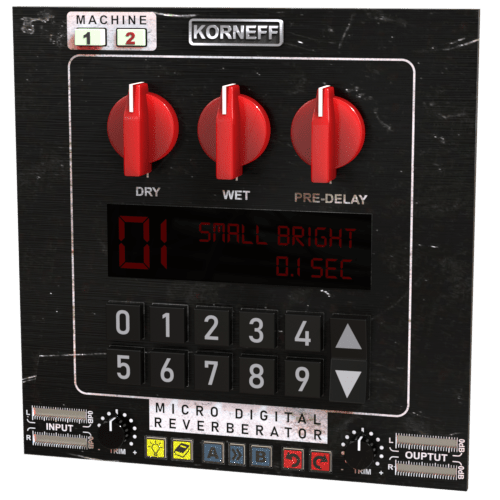 Machine 2
Machine 2 is a simulation of the second-generation, full-rack size digital reverberator. This unit has lots of presets, lots of useful sounds, and some one-off special effects which can only be found on this particular unit.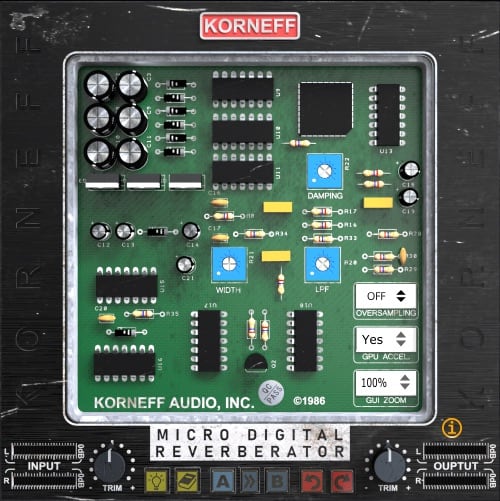 Nerdy on the Back Side
The Micro Digital Reverberator has a few tweaks on the other side that let you craft frequency response, oversampling and GUI performance. There's also a super effective stereo widener tucked in back there, for those times you want the effect all around the music and the listener.
Videos and Media
First Look: Korneff Audio Micro Digital Reverberator
Tim Talks Audio strikes again, with a through look at our latest plug-in.
Review – MDR (Micro Digital Reverberator) from Korneff Audio
David Baer provides an extensive review, including some historical facts on the units that inspired the MDR.
Micro Digital Reverberator - No Talk Walkthrough
From Steve: "We walk through the presets, modes and features and listen to this little beast.
Korneff Audio did a fine job on the Micro Digital Reverberator."
Digital Specifications
Supported Plugin Formats
Intel Mac 64bit: VST3, AU, AAX
Windows 64bit: VST3, AAX
Licensing
iLok dongle, iLok Cloud, iLOK Sytem/Machine Authorization
64 bit DAW support only
Minimum System Requirements
1 GHz Intel Dual Core Processor or AMD equivalent (PC)
4GB of RAM
Mac OS X 10.7 or higher, 10.14 or higher recommended
Windows 7 & Above
Screen res: 1024 x 768 or higher
Current Release 1.0.6
A variety of sounds that sound good straight away. Classic sounds and some interesting unique ones in a simple, easy to use plugin. Well worth the every penny.
Awesome sound yet simple to use and a steal at that price.
HOLY CHRIST does this sound absolutely unbelievable. I jumped on it immediately without knowing anything about it just based on the Korneff name alone. Sweet Jesus I'm in heaven. It's really that good
I'm a producer since the 90s and I love the reverbs from that period. I still have a lot. Thanks Korneff for letting the vibe live on. The Micro Digital Reverberator sounds amazing!
Very simple to use. Good quality. Not expensive. Thank You 🙂 Eric Kaufmann
Amazing trip down memory lane, but also sounds so good on top of all the lush verbs! 10/10
Love everything that Dan and the team come up with @ Korneff - I own every plug in and love them all ! The new Micro Digital Reverberator has instantly become my new 'Go-To' Snare & Toms verb - Such a simple interface - but that doesn't detract from the wide array of sounds you […]
Spending time tweaking endless parameters on reverb plug-ins is a drag. The MDR hits a sweet spot in offering several kickass reverbs that sound amazing, without having to waste time. Within one minute of putting it on a drum bus, I knew it become my go-to reverb. Simple and effective. Thank you!
Very happy with the purchase, great plugin!
This reverb was a big surprise! I picked it up on a whim and since the AIP has been so useful, I figured Korneff wouldn't let me down. It's a solid reverb for lots of different applications. Highly recommend!
Remake of a forgotten classic. Well done!
Reverb doesn't have to be all about the sound from expensive hi end hardware units. Sometimes you need a SM-57 mic for the job and not a U-47. Sometimes you might want some reverb from a few cheap 80's reverbs as opposed to the sound of some hi end reverb units. This fun little plugin […]
What can I say, bought it yesterday and it already replaced the other reverbs I usually reach for. Super fast to dial in, there's so many flavors that it's impossible to not find a preset that works on a scenario. Great job!
Fantastic work! Really loving the sounds.
Small but big! RECOMENDED!
Great reverb. Lots of character in this little guy and can be used on a bunch of sources! Korneff does it again!
Fantastic reverb plugin. Instantly fell in love with the sounds. Simple and easy to use. Buy it!
Amazing unit Instant results Very clean Used is on 2 mix's so far. It's now my Go To!
I own every plugin, and regret buying none of them. They're all useful in their own way, and the tweakability is extremely fun and clever. Highly recommend, especially at these price points.
Great sound. Easy to use. Korneff audio always delivers!!!
Exactly like Dan said this little unit got its own sound - GREAT!!
I own the unnamed reverb used on machine 2. Sounds just like it to my ears. Very crunchy.
Loved it (and for the price?)!!! Was working on a mix that had a tambourine that needed the classic 80s long verb on it when it hit with the snare on 2 and 4 - spent a while trying to get it dead on with a bunch of other plugins and then downloaded this, put […]
Reviews
All reviews are by verified purchasers.
Login to your account here to leave a review.