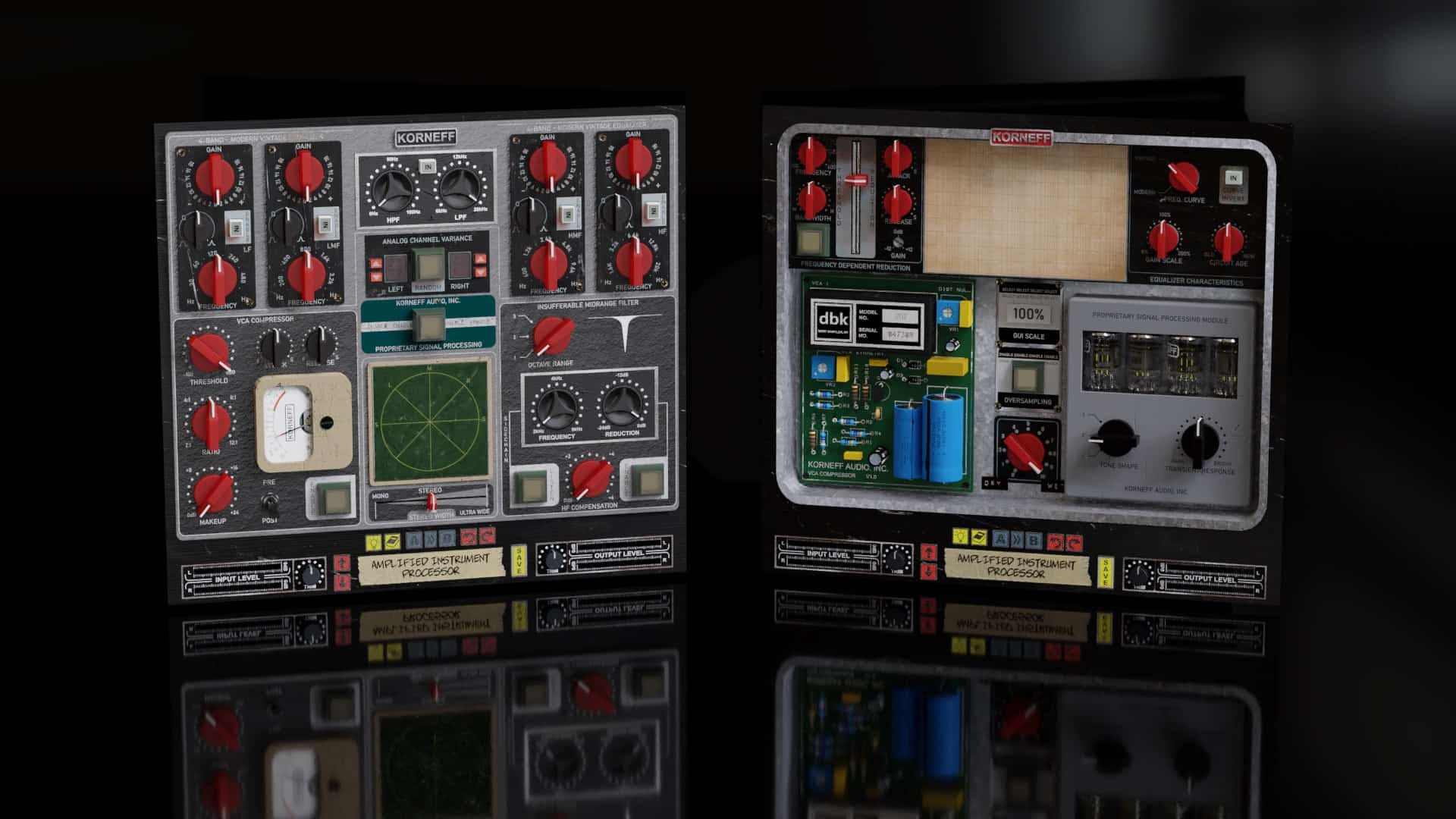 Amplified Instrument Processor
A monster of a channel strip you'll use everywhere.
The Amplified Instrument Processor is a complete suite of tools designed to help you sculpt the ultimate guitar, bass or keyboard tone.

But the AIP much more than that.

Its power and versatility make it an excellent processor for virtually any audio task. The AIP can work wonders on vocals, acoustic instruments, pianos, group buses and even across the whole mix.

The AIP 1.1 update adds some user requested functionality, faster graphics, and iLOK System / Machine authorization.
AIP 1.1 Update Video Walkthrough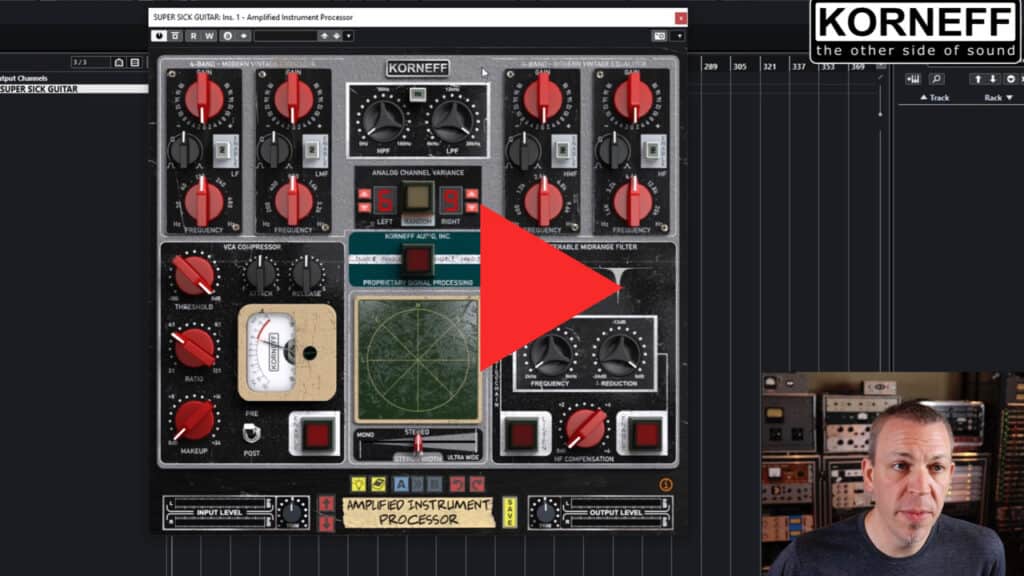 Get the Demo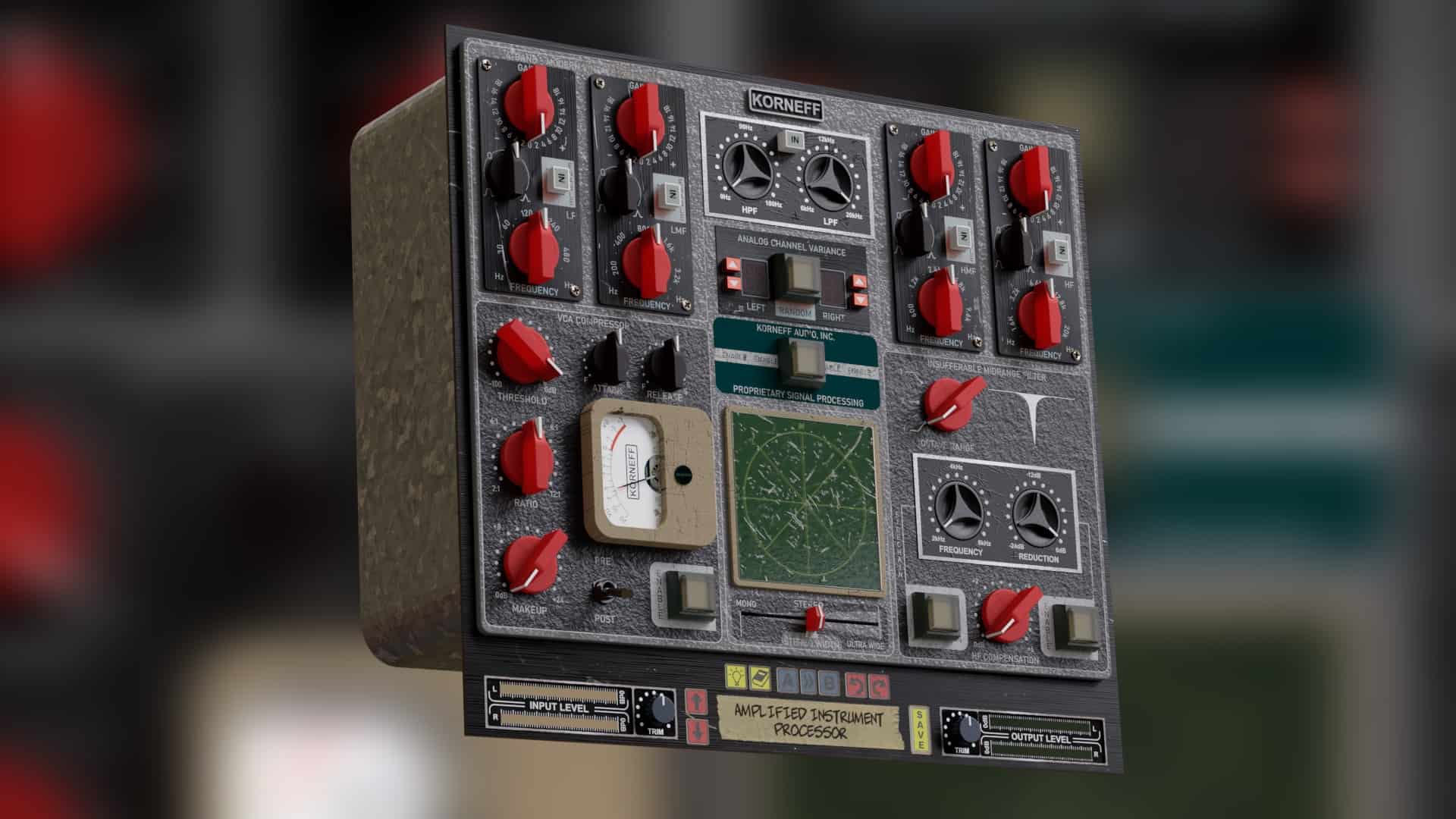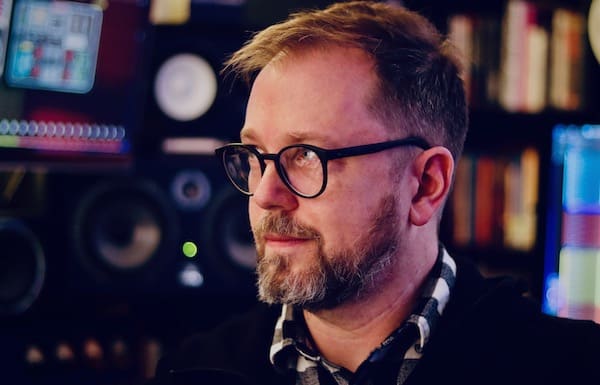 I wanted to let you know I've been working for a solid week now using the AIP and Pawn Shop. Excellent, excellent work. It's weird: rarely do I have a single plugin or channel strip or the like that can absolutely transform audio to where I want it, in just a few steps, mind you, but AIP nails it. Like, every time! Crikey. I'm so impressed. And it doesn't hog the cpu or anything. I... think I'm in love. With a plugin.
Charles "Chicky" Reeves
Prince, UB40, Ray Charles, Tito Puente, Johnny Cash, Radiohead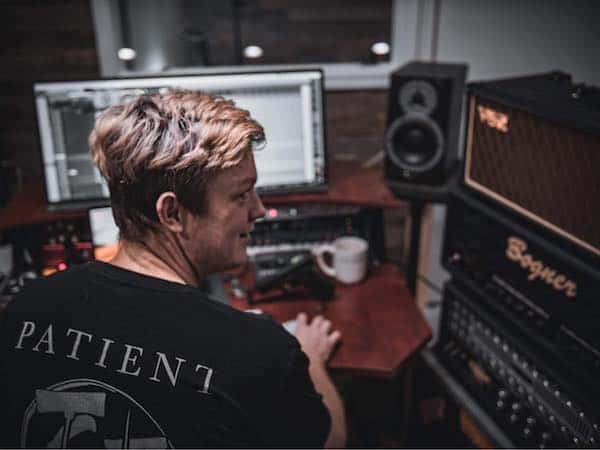 Rarely does an all in one plugin come along that is an adequate replacement for what you already use. I usually have an EQ doing some filtering and cutting, multiband to tighten up the low end, some saturation, and I love compressing guitars too.. this legitimately replaced 4 or more plugins I'm usually stacking up on my guitar tracks, and DOES IT BETTER. And the Insufferable Midrange Filter is the thing-I-didn't-know-I-was-missing, and now idk what I'd do without it. Channel strip on steroids. I love it
Cory Brunnemann
Darkness Divided, Upon a Burning Body, Nine Shrines, Backwordz, The Royals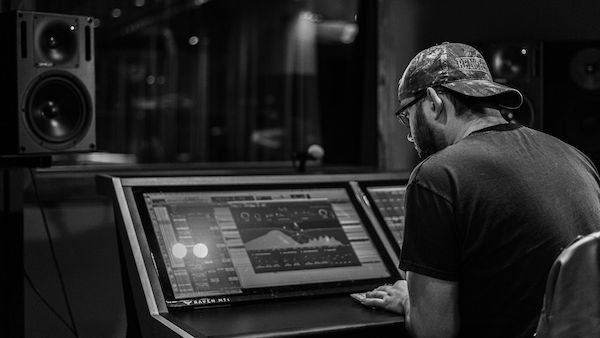 The AIP is my new go-to for guitar processing and I've used it on every song I've mixed since it was released. Everything I need is right there in one place and it sounds fantastic. It's so easy to dial in a great tone using the various tools in this powerful plugin. Do yourself a favor and pick this up!
Carson James Slovak
August Burns Red, Rivers of Nihil, From Ashes to New, Galactic Empire, Candlebox, Everclear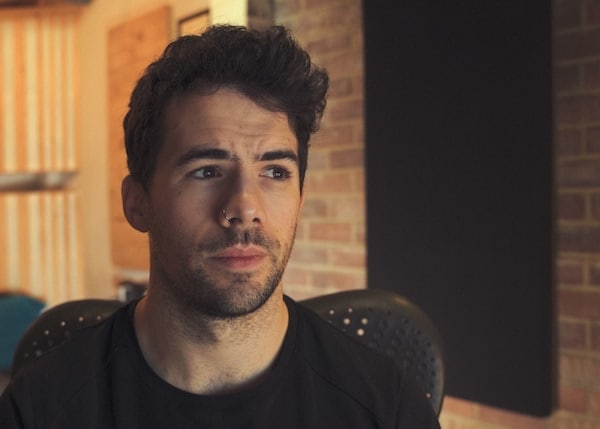 Its hard to explain what 'Analog' feels like to an individual that may have only ever come into contact with plugins and starter interfaces. Analog in its best state solves multiple problems and encourages characteristics of the source tone in an unpredictable and musical way.
AIP is as close to that experience in a plugin as i've ever had in recent times. Its really enjoyable to be able to trust something and not have to over analyse (as can happen with some brands that aren't telling the whole truth)
AIP is a go to for encouraging tones into shapes we enjoy listening to.
George Lever
Loathe, Sleep Token, Pridelands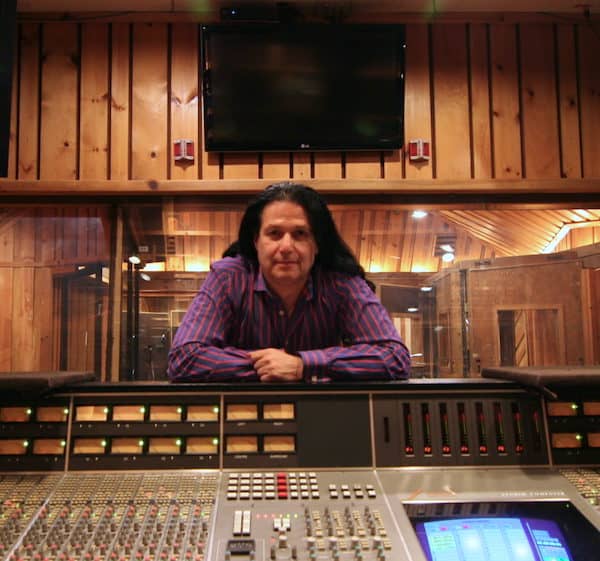 You have done it again! Excellent work!!! Wow !
The AIP is one of the most unique processing palettes I have seen. From the moment I tried it I've been really loving it. So many useful features with a fresh approach. You can tell this comes from Dan's many years experience making killer records. Innovative and professional tools. Love AIP!
Roy Hendrickson
Miles Davis, Paul McCartney, Buddy Guy, Empire of the Sun, POD, Frank Sinatra, Phil Ramone, Zedd
AIP Block Diagram

Input and Output Trim
PSP Proprietary Signal Processing
IMF Insufferable Midrange Filter
Filters 1st Order High and Low Pass
EQ 4 band Fully Parametric
VCA VCA Compression
FDR Frequency Dependent Reduction
Stereo Width Stereo Width Enhancement
Dry / Wet Use the AIP as a parallel processor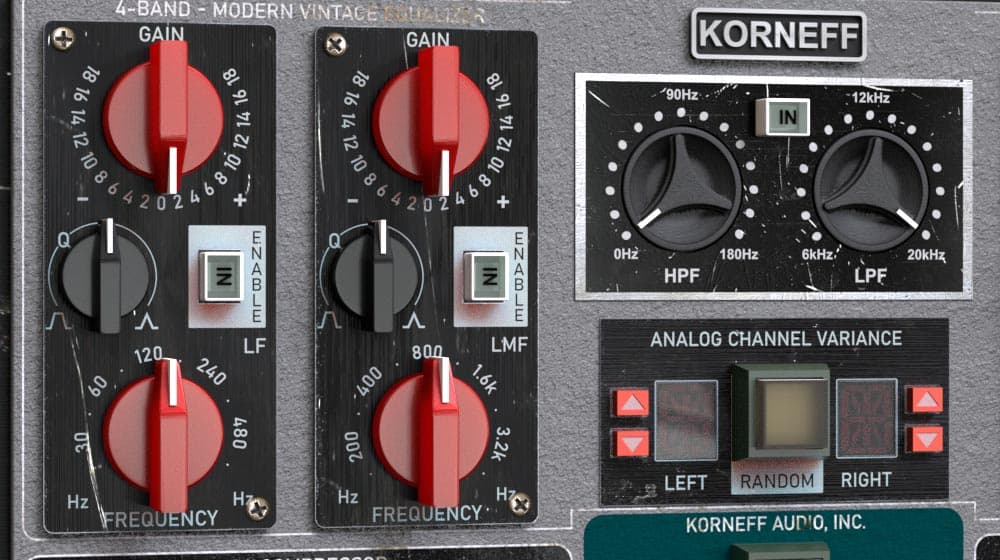 Parametric Equalization
The AIP has 4 bands of fully parametric EQ based on German Klangfilm tube equalizers of the 1950's. This EQ combines digital precision and flexibility with analog quirkiness and unpredictability.
Up to 36dB of boost and cut using gain scaling.
Independently switchable high-pass and low-pass filtering.
Switchable response: modern active or vintage passive EQ curve types.
Circuit age modeling: dial in analog anomalies to simulate aging components.
Channel Variance: 16 different channels variations model the slight imperfections of vintage handmade equipment.
Proprietary Signal Processing
This is the Secret Mojo Sauce of the AIP. Forget about swapping in preamp plugins. Change characteristics of the AIP by switching between different response modeling and adjusting a slew rate emulation.
Tube response modeling provides a warm, round tone that's perfect for bass and male voices.
Tape response modeling gives your signal low end push and high end sparkle. Great for heavy electric guitars, kicks and snares.
Solid State response modeling emulates the midrange forward sound of 70's consoles like those made out in California by companies... that we can't name... Great for making things in your face.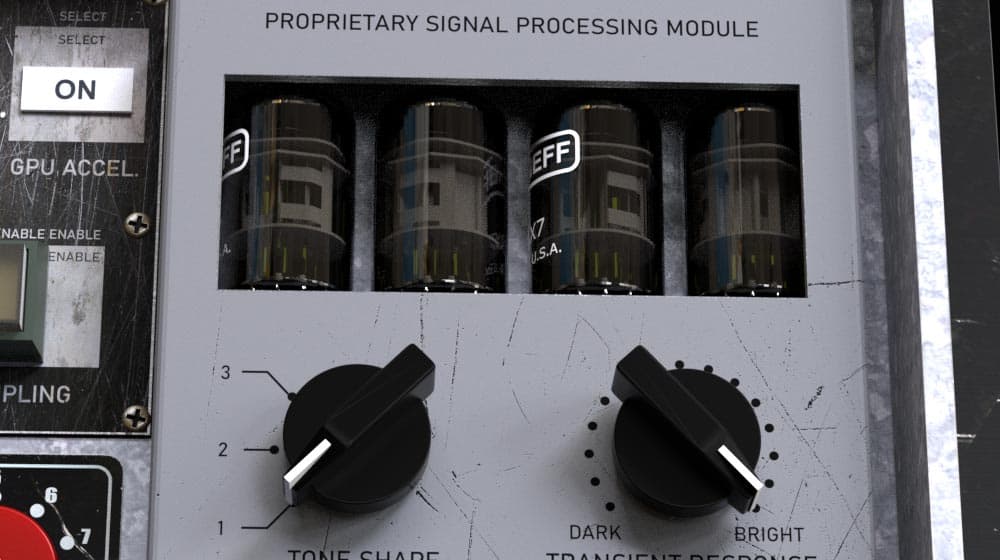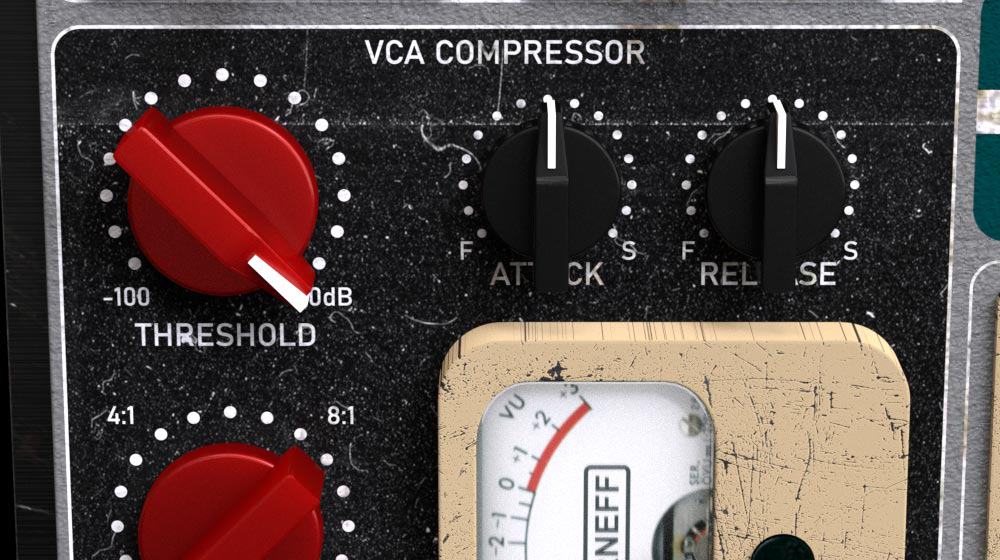 VCA Compressor
The AIP's VCA Compressor emulation is based on the classic dbx 202 VCA integrated circuit. This compressor is great for guitars, but smooth and musical enough to work with vocals.
Full control of all parameters: threshold, ratio, attack, release and makeup gain.
Switchable position in the signal path — place it pre or post EQ.
Adjustable nulling - control the amount of color and crunch when the compressor is hit hard.
Frequency Dependent Gain Reduction
The AIP has yet another compressor on it; this one designed to work on selected ranges of frequencies from 20Hz to 20kHz. Clean up the bottom end of chugging guitars, tame resonant bass notes, knock out chestiness on vocals, take the ring out of a kick drum, de-ess vocals or nip the pain out of a hihat.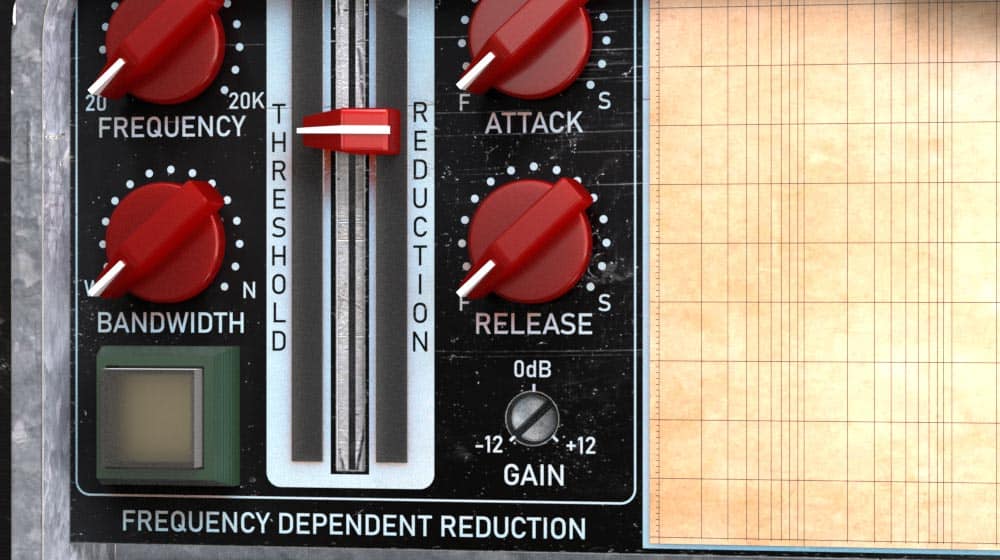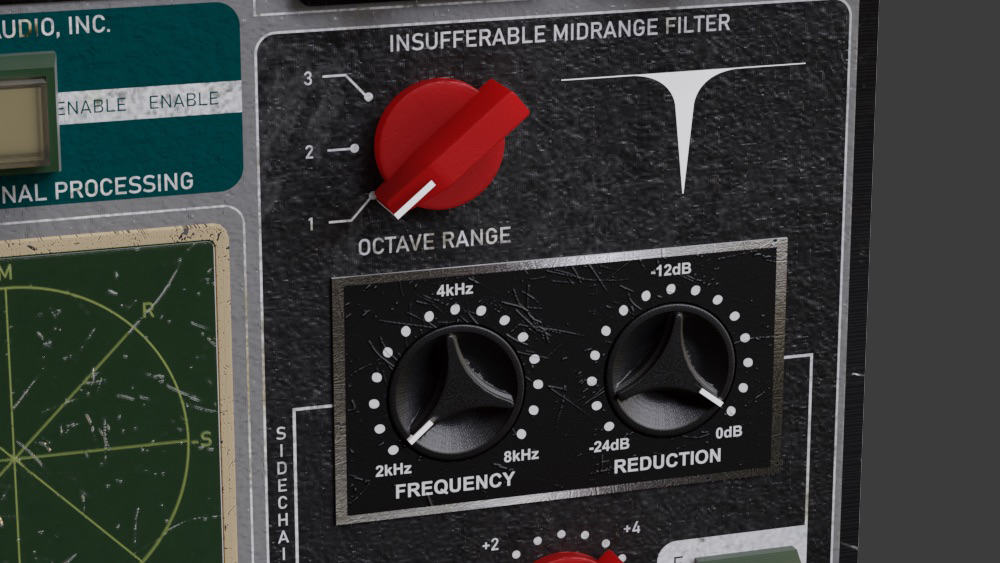 Insufferable Midrange Filter
Overdubs and doubling can lead to a nasty build-up in the presence range. This specialized notch filter takes care of the annoying 2kHz "whistle" of electric guitars, vocal sibilance, excessive cymbal hash, and finger squeaks or pick noise from acoustic instruments.
Stereo Widening
Unlike many stereo widening processors, the AIP's stereo widening algorithm lets you spread things out across the sound stage without sacrificing the solidity of the center. Wrap reverb and ambience around listeners, enhance the movement and sweep of keyboard pads, and put them dual guitar parts at opposite sides of the stage, and then some.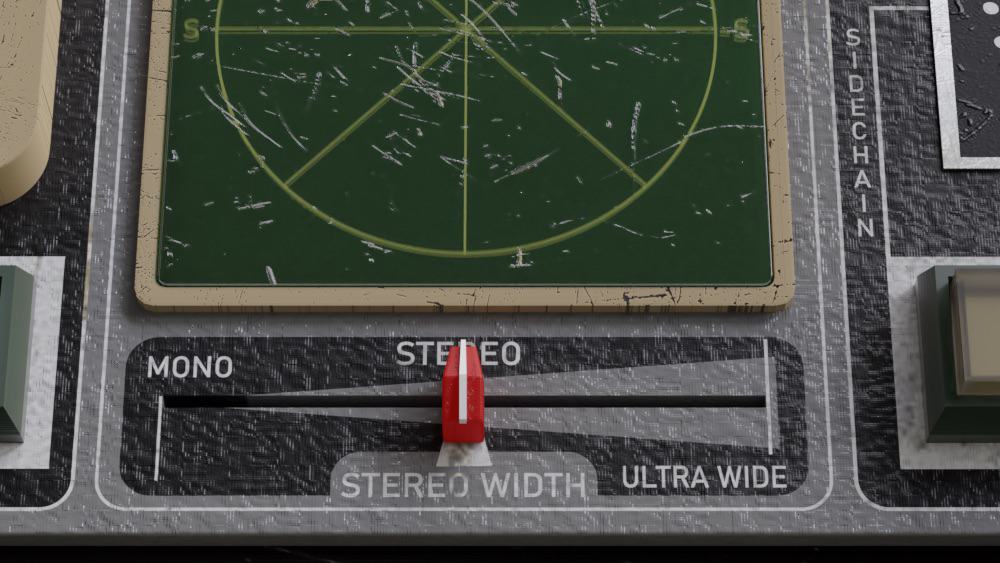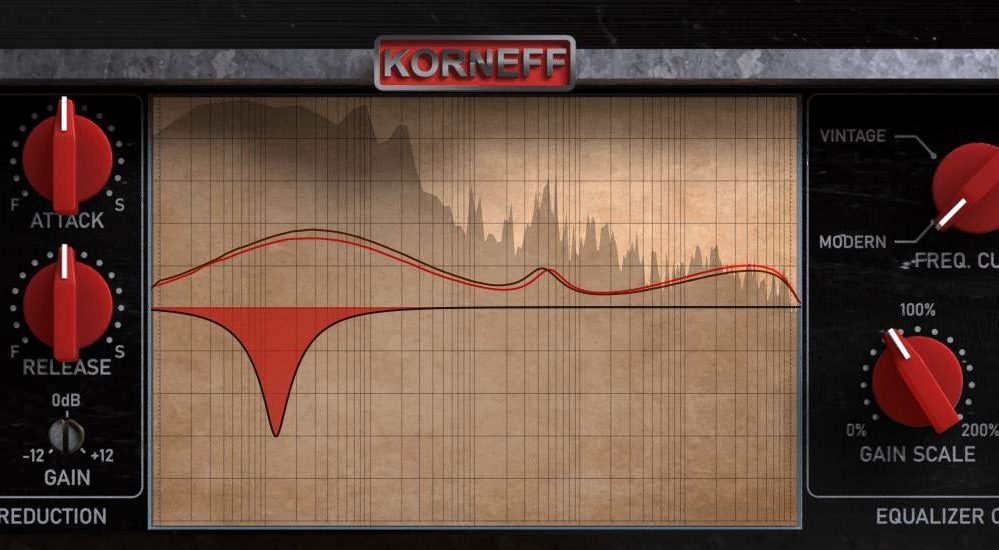 Real Time Analyzer
The AIP's RTA shows you the frequency response of your signal, and superimposes all of your EQ curves and Frequency Dependent Gain Reduction settings for fast, intuitive fine tuning.
Videos and Media
The Top 5 Plugins for Mixing with Matt McQueen
Matt leads off his list with the AIP. He demonstrates it really nicely. And, of course, it rocks.
AIP Review by Sound-Guy on Gearspace
A comprehensive AIP review from Dennis (Sound-Guy) on Gearspace
A Deep How To
Andre LaFosse made a 5 video series that covers using the AIP in depth on guitars, synths and percussion. He covers EVERYTHING, and a bunch of tips, too.
Using the AIP for the Ultimate Guitar Sound
The AIP is given a thorough workout, processing the signals from Neural DSP's Gojira. The biggest guitar sound ever? Damn if it ain't huge!
Korneff Audio Amplified Instrument Processor - Plugin Review
A thorough review and demonstration of the new AIP by mixing engineer David Caplinger.
Amplified Instrument Processor from Korneff Audio
Producer Cory Brunnemann uses the AIP on guitar tracks and tells you how to do it!
Korneff Audio Amplified Instrument Processor
A first look at the new AIP and a run down of its controls.
Minimum System Requirements
1 GHz Intel Dual Core Processor or AMD equivalent (PC)
4GB of RAM
Mac OS X 10.7 or higher, 10.14 or higher recommended
Windows 7 & Above
Screen res: 1024 x 768 or higher
Licensing
iLok dongle, iLok Cloud, iLOK Sytem/Machine Authorization
64 bit DAW support only
Supported Plugin Formats
Intel Mac 64bit: VST3, AU, AAX
Windows 64bit: VST3, AAX
Current Release 1.2.1
Download User Manual PDF
Korneff is at it again. Everything they touch is golden. Truly art here and the tones from all of their products including the other side of Korneff with the Basic Drum Co are truly musical, magnetic, and well designed. User friendly, clear, and sounding extremely impressive. Plus there's a wealth of knowledge provided by Dan […]
To say I am impressed with the versatility and ease of use of this magnificent plugin is an understatement. This will be the last channel strip I will ever need.
WOW!!! Thank you Dan Korneff and your Korneff Audio team (Luke et al) for this AMAZING new plugin! I have only just been using it for about 40 mins and am sold - I thought this big trailer mix was finished, and was just getting in to do final tweaks before delivery tonight, and tried […]
Always come out with great tools that make work flows faster and more efficient. K..audio again for the win
so many great components in this plugin! it sounds killer on guitars, bass, vocals, and even on drums. so good!
One of the best channel strips I've ever tested, my new go to for guitars
One of the most comprehensive, all-in-one processors I've ever used and it sounds fantastic.
The AIP instantly became a mainstay for my guitar bus as soon as I tried it. It replaced about 4 or 5 other plugins in the chain, and does an even better job than what they were doing! Can't recommend this plugin enough for guitar or bass sources, but is also super useful on other […]
Essential channel strip that could only be designed from an engineer that thinks like the rest of us, one solves so many issues in fast and easy steps that usually take 3-4 other plugins to do. Such a winner, buy this and Pawn Shop and thank me later.
I'm basically using this on everything now❤️
Reviews
All reviews are by verified purchasers.
Login to your account here to leave a review.