Masterfading 2: Riding the Masterfader
The masterfader is the most expressive fader on the console. Use it to boost the dynamics of your records and bring drama and excitement to things. Less stupid sex jokes then the first of the series, but a good trick involving tape on the masterfader, and some sneaky ideas.
WAIT! Check this out!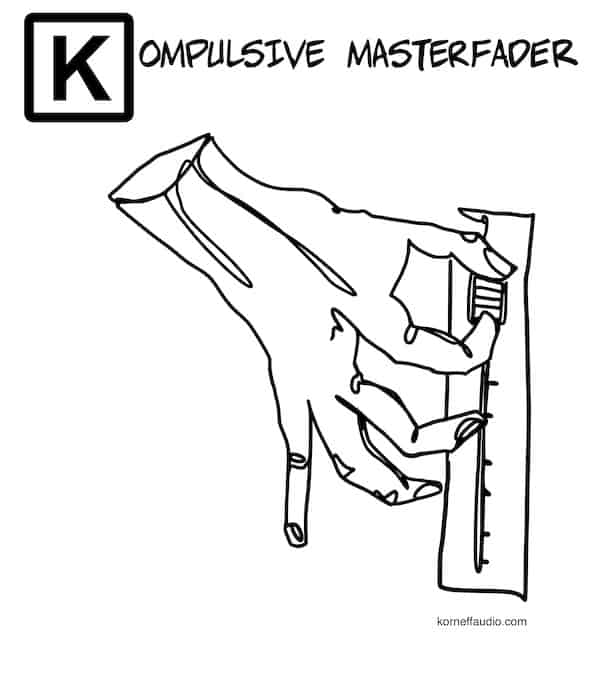 A New T-Shirt
Tell the world about your masterfading skillz with this comfy and somewhat provocative bit of merch!
Have a look!