Truth be told, the first concert I ever experienced was Vanilla Ice at the ripe age of 11.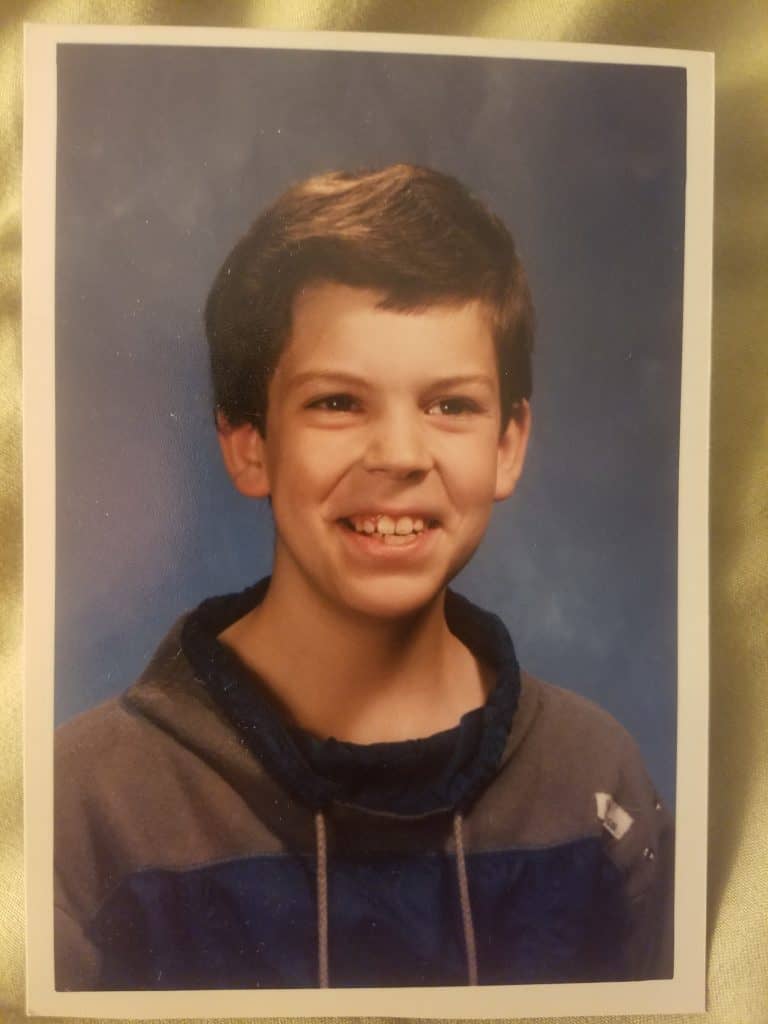 It was a Philadelphia 76ers halftime show in 1989, thanks to a raffle my mother won at work. At this point in time, I hadn't formulated a musical opinion of my own. I was subject to whatever my parents would listen to in the car. My mom would usually dominate the radio, and I enjoyed what I heard. Richard Marx, Simply Red, Billy Joel, Gloria Estefan, Debbie Gibson… All the hits. I could appreciate the melody, and sing along to all the songs. As fun as that was, it didn't really hit that sweet spot with me, musically speaking. My dad had been jamming this album Hold Your Fire by RUSH for about 2 years non stop. It wasn't happy like all the other music my mom was listening to. There were these HUGE synths and drums. It was weird and dark. So close to what I was looking for.
A few months later, my brother gets this new thing called a CD player. They have been around for a couple years at this point, but didn't really take off until "anti skip" technology was developed in 1990. The first album he got was the brand new Megadeth release, Rust In Peace. It just so happened that they were on tour and coming to Philly, so my brother asked if we could go.
ENTER: my first real concert experience. The tour was called Clash of the Titans. I wasn't really sure what I was in for, but I agreed to go cause I had heard some songs from the opening band, Alice in Chains. The venue was The Spectrum in Philly, the same place as the Vanilla Ice concert. The arena was nice enough to set up folding chairs for the concert goers on the main floor to sit in (yes, you read that correctly). Luckily, we were nestled safely in the nose bleed section. Alice in Chains really rocked. Who doesn't like the song Man in the Box?? Apparently, the people with the Slayer shirts next to me. They didn't. I heard all sorts of funny comments being screamed at the band, like "isn't it past your bed time?" and "time for a diaper change!". I dunno… they were pretty good to me. Next up was Anthrax. Not my cup of tea. I don't think my brother or dad liked it either, cause we spent the whole set getting hot dogs and using the rest room. The restroom at a metal concert, when you're 12 years old, can be a traumatizing experience. I had never seen someone shit in a sink before. There were no urinals. Just a big tub that people were pissing in. Jjjeezzzzusss…
We got back just in time for Megadeth to hit the stage. As the set started, I felt a tap on my shoulder. There was an elderly couple sitting behind me. They were easily in their 70's! The lady says "that's my grandson" pointing to Nick Menza (RIP). Their set was quite enjoyable. I had recognized some of the songs from my brother. I remember they played the song Dawn Patrol. It's just drums and bass. I was like "you can do that?" Mind blown. Hangar 18 sealed the deal for me. I was a fan.
I don't think I ever gave by brother back his CD after I saw this show!
After they were done, there was one band left… Slayer. I never herd them before, and it would be pretty hard to top what I had just seen. The lights dimmed. The crowd screamed. The set opened with a song called Hell Awaits. Those thoughtfully placed folding chairs took flight and the floor turned into a no-holds-barred WWE match. People were suffering severe trauma. Those chairs got piled up in the back of the floor area and were promptly set on fire. People started fighting. Punching. Kicking. After the show, I had learned that they were doing a dance called "Mosh". Who knew??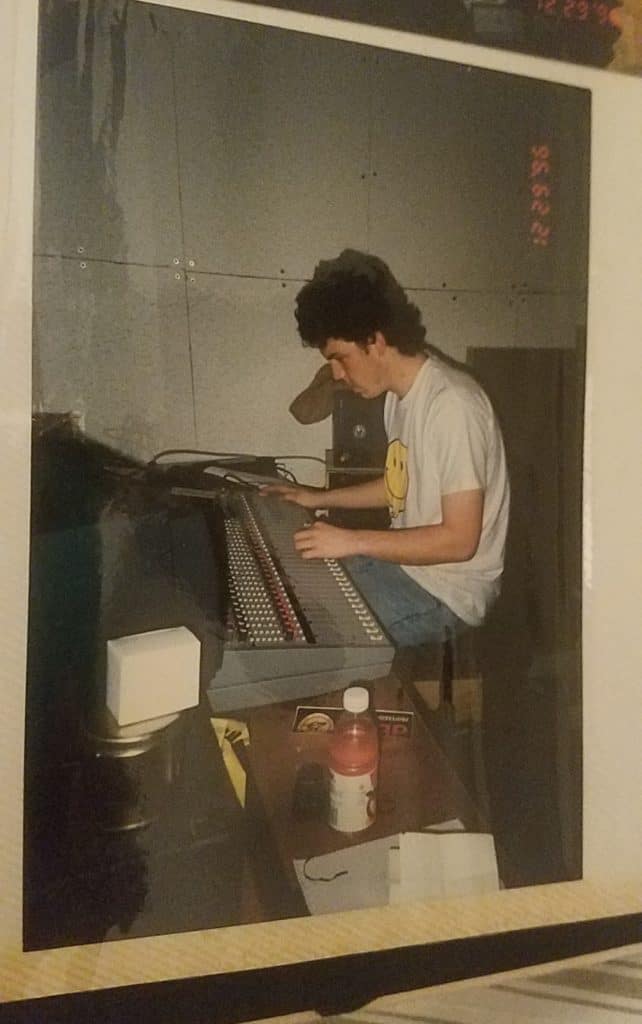 My jaw dropped. The sound this band was making. I had never heard anything like it in my life! It was….. it was… god awful! I couldn't understand WHY a band would take perfectly good instruments and make songs like that. We suffered thru 6 songs. By the time they played Jesus Saves, we had enough. Time to leave. We didn't like the music, and my dad was happy to leave early and beat the traffic. That's such a dad thing to do.
About a week later, my brother gets a new CD. Seasons in the Abyss, by that god awful band Slayer that we just skipped out on. After a couple listens, my opinion started to change. My hatred for something I didn't understand turned into a curiosity. What I previously heard as "noise" turned into an intricate musical composition. Since that day, Slayer has been one of my favorite bands ever. It made me realize something important. Music that I understood and enjoyed from first listen is also the same music that I grew tired of quickly. The music that I didn't understand at first, and took a while to get, ended up being the musical experience that lived with me forever.
A couple months later, Metallica released their self titled album, I got my first Tama drum kit, and my life changed forever. You never really know how long music has been a part of your life. It's just always there. Thanks to a post from my friend Mark Lewis, I now know that my musical Independence started 30 years ago today.